Try before you buy with our 100% free TrueAppend Report.
Is TrueAppend too good to be true?  Nope. We're just trying to help as many organizations get access to the information they need. Receive a complimentary Trueappend report when you process your file for free and get free data append attributes with your purchased file.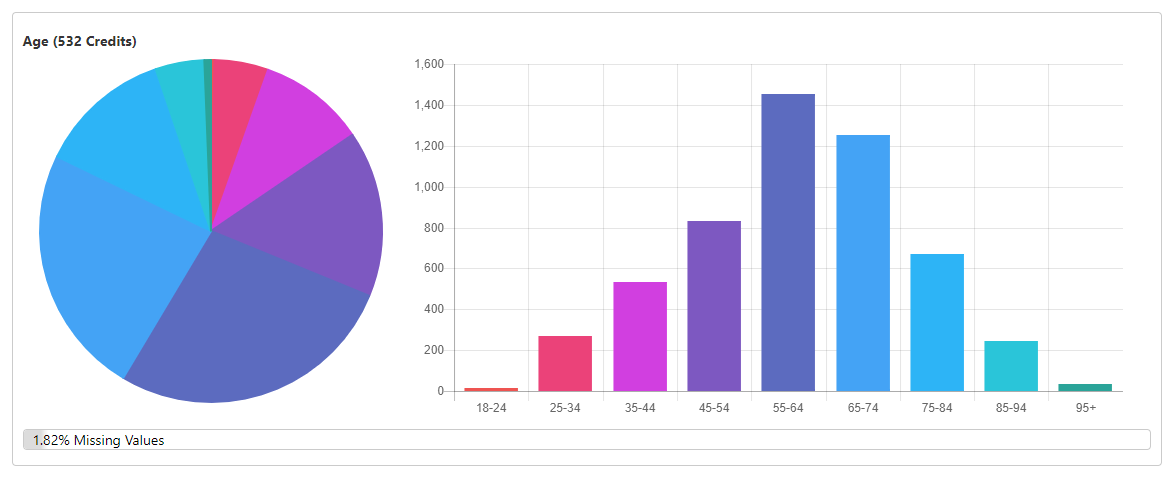 Free Account
REGISTRATION REQUIRED
Register to verify your organization and get started immediately.
What do you get for your free account? After you register for a free account, you gain full access and can upload and process your data. Then, you can review and share your complimentary TrueAppend Report on your file. There's no credit card required, your account never expires, and you never lose access to the data - even if you decide to never pay anything.
UNLIMITED Uploads
UNLIMITED File Processing
NO file size limitations
Pay-as-you-go Usage
CUSTOM ATTRIBUTE PACKAGE
Create your custom attribute package.
You can choose any combination of attributes you like, and you can re-download an attribute you have already purchased at any time. Choose from the following attributes:
Age
Census Median Household Income (FREE!)
Business Owner
Gender (FREE!)
Heritage
Home Owner
Income Decile
Market Value Range
Married (FREE!)
Net Worth Decile
Occupation
Political Party
Presence of Children
Religion
And More!
Match rates always vary by file and by attribute.
Give us a try...
Upload, Paste, or Drag & Drop your data file today for our all-inclusive append services and receive your complimentary TrueAppend Report - no credit card required.